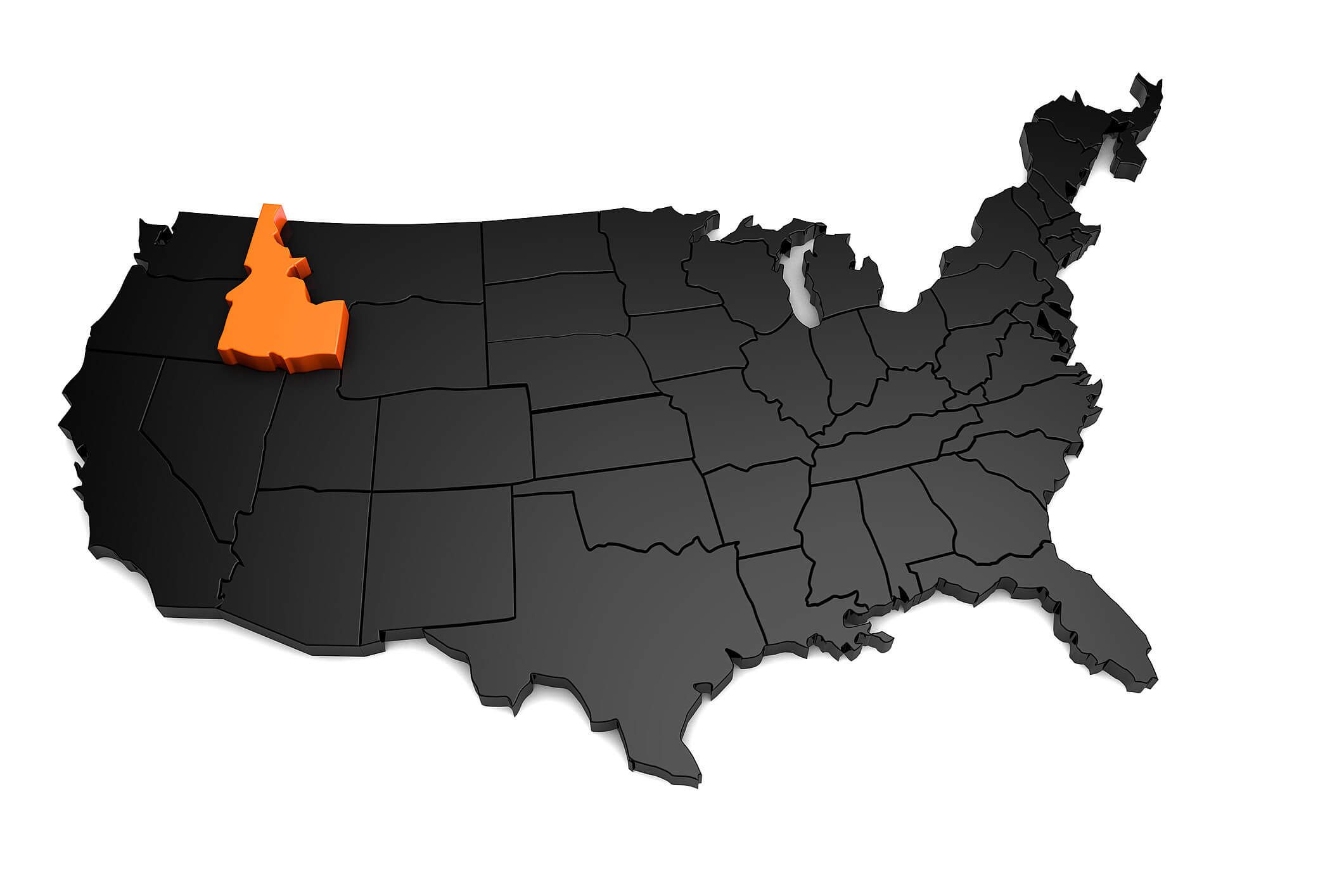 We all know that Boise is growing at a very unexpected rate. Not only Boise but Meridian, Nampa, Caldwell, Kuna, Eagle, and all the surrounding areas seem to have an incredible growth curve over the last 2 years. Many people complain about this saying things like "our roads are getting busier", "the foothills are dirtier", "the Boise River is not as pristine", "the housing market is impossible", "my favorite restaurant is always busy now", and the best of all "Boise is no longer the best-kept secret in the northwest." If you are a business owner or in the Sales/Marketing Department, you probably don't mind the insane growth we've seen over the last couple years. All that really means for business is that there's a larger customer base to grow our businesses. Be warned though, not all businesses are taking advantage of the extreme growth being seen in this area. Extreme growth in population should mean extreme growth of your business, are you seeing that?
Reaching the customers that are new to the Treasure Valley is different than reaching the customers you've been serving for the last 5, 10, or 20 years. New movers base their decisions Less on referrals and personal introductions then the average Idahoan. This newly moved population group doesn't have the same network and influences that those who live in the Treasure Valley for many years already have. If you do business in this area you understand that our community is highly referral-based, when it comes down to it, who you know often matters more than how well you do your job. Now, don't take that the wrong way, when you do bad business in this town word spreads quick. I'm only articulating that your current strategy of having your customers refer you to their friends and family is not reaching the newly moved population group that has a great sum of money you could be tapping into.
New data compiled by realtor.com proves what many people feel anecdotally: A lot of Californians are moving to Idaho. Ada County is the number four destination for California residents – behind only the counties surrounding Phoenix, AZ, Las Vegas, NV and Prescott, NV. The largest share of Idahoans born outside of this state are from California. A shocking 12% of non-Idahoan borns were relocated from California to the treasure valley (Realtor.com). Many of these people are moving to Boise for a variety of reasons, and they may tell you that it's because we're a recreation community, or we have a ski hill 30 minutes away, but when it really comes down to it a great percentage of the population migrating to Idaho are looking for lower living cost. The San Jose Mercury News points out that the housing market in Idaho is a key factor. People moving to Boise from the East Bay find "homes are $750,000 to $965,000 less than the typical property in Santa Clara  (the county surrounding Palo Alto and San Jose)." We've all heard the situation: a Californian sells their home for 1.5 to 2 million dollars, moves to Idaho, buys a mini mansion…. in cash from the equity of there previous home, and begin to enjoy the Great Outdoors that Boise has to offer. There are people all over the nation flocking to the treasure valley, but the great thing about stereotypes is that they're often your primary target audience.
The new to Boise target audience:
Cash Rich

36 - 50 Years Old with 2-4 Children

Purchasing a Home with a value between 350,000 and 750,000

Enjoy Outdoor recreation

Find most business/services through online searches

Receptive to Direct Marketing

Has bought a Home in the Last 2 years
The Strategies: Every Business has a different Model, Marketing Budget, and needs. All Three of these Strategies will benefit most business greatly, but at least one is sure to be a profitable growth strategy for your company.
Digital: Most New moves in the area have a limited network of friends or family and therefore referral sources. This means they will turn to Google, Yelp, And Facebook. Optimizing these platforms will make your business the first, and most reputable option new moves will find online.

SEO: Optimize your Website to rank higher on Google Search rankings for both Desktop and Mobile.

Reviews: Reviews are a critical factor in a buyers choice as to choose you or your competition. Work towards having the most reviews in your local industry and maintain a 4+ star rating. Focus first on Google, then other review platforms.

Paid Ads: Google and Facebook/Instagram have great abilities to target your ideal customers. Use Google Adwords to place ads on keywords your customers search for when finding your service or product. Target New moves with your ideal customer criteria on Facebook and Instagram.

Direct Mail: Direct Mail has the highest response rate of any advertising method and you can target only people who have moved

the the area

in the last 6 months. With this comes a higher "Cost per Impression." In other words, reaching 1,000 people via mail costs more than reaching 1,000 via email, but the response rate is much higher than any digital marketing avenue.

Sales Team: When the rubber hits the road your best chance at landing a customer is to have a qualified salesperson, customer service rep, or YOU reaching out to them. Use digital and Direct Mail to gather Leads, then call, stop by, and email these potential customers. Don't give up, it might take 1 hour….. or 2 years of being in your email and postcard blasts before they buy your product or service.
So what are you waiting for? Get started today. If you need some help just reach out, we are experts at all three of these strategies. We can just give you ideas, help, or do it for you. 208.336.2525 - Orders@printboise.com